About Us
About Us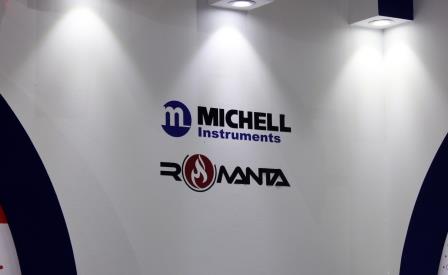 Founded in 2009, ROMANTA has rapidly become the leader in providing the best qualities and prices for industrial automation and process control equipment. In order to meet our customers' needs, our business model has gradually evolved into providing comprehensive total system solutions to our valued customers through our technical supports, and engineering expertise.
Today, the company has become a well-established organization with individual departments and special teams to meet our customers' ever increasing demands.
Customer focus is our primary business goal. Our efforts in sharing problems encountered by our customers and finding the solutions hand-in-hand with them has made us the first-choice business partner for our satisfied customers. Moreover, our ability to source a wide range of products and equipment for our diversified customers has made ROMANTA an all-purpose business partner.
Furthermore, ROMANTA is specialized for doing the Analytical project and to fulfill this, is joint as an exclusive agency with some well-known brands for measuring Gas/Oil Quality parameter Analyzer like Hydrocarbon/water Dew point, Moisture, Oxygen, Humidity, Carbon Dioxide, hydrogen Sulfide, Total Sulfur etc.
Today, we are serving thousands of satisfied customers ranging from individuals to multi-million industries. We continuously strive to achieve higher standards in the areas of customer service, product quality and engineering knowledge. Not only do we want to grow together with our customers, we also want to make contributions.